Music streaming has revolutionized the way musicians release their albums and grab their listeners' attention. In a groundbreaking move, WeTransfer and Jungle to create a campaign that not only promotes their highly anticipated forthcoming album «Volcano» but also showcases WeTransfer's commitment to supporting artists and building deeper connections with their fans.
An innovative alliance: WeTransfer and Jungle.
Entitled «Think It. Make It. Move It.,» the campaign highlights WeTransfer's determination to expand beyond a file-sharing service and penetrate the creator economy as a distribution platform for artists and fans. It calls for creators to take action and bring their ideas to life. This campaign is the first produced by the company's in-house creative studio.
An interactive digital experience: exclusive access for Jungle fans
To demonstrate its role in supporting creators, WeTransfer has worked with Jungle to create an interactive digital experience that opens up their creative process and provides exclusive access to their fans. Fans can visit junglejunglejungle.wetransfer.com to download free and exclusive digital content leading up to the album's release on August 11.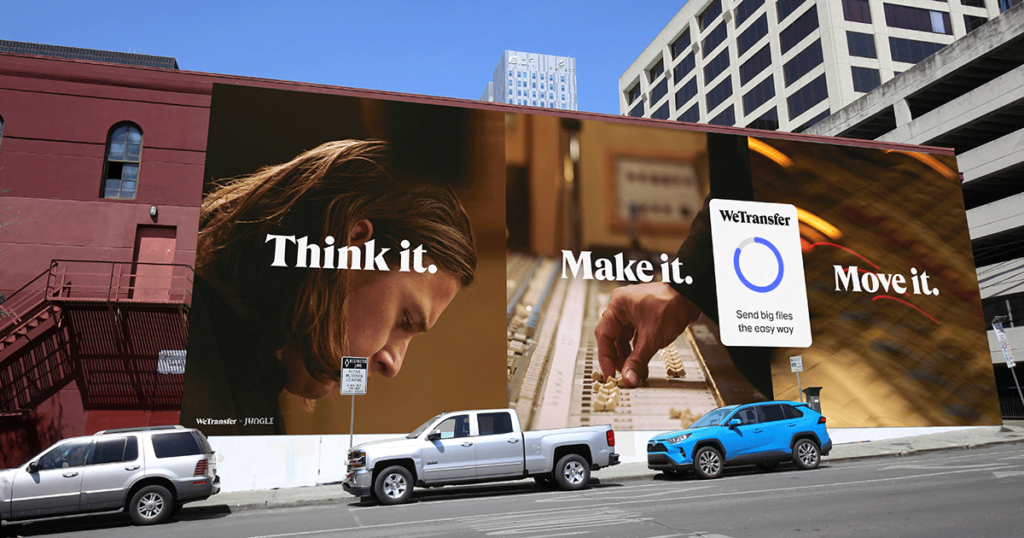 The content drops will continue throughout the spring and summer as more tracks are released, culminating with an experiential activation in July.
Fans can expect to receive artwork, desktop and mobile wallpapers, social media profile images, and even a ringtone.
This unique collaboration between WeTransfer and Jungle marks the beginning of a series of exciting partnerships where they will work with various types of creators to bring their ideas to life.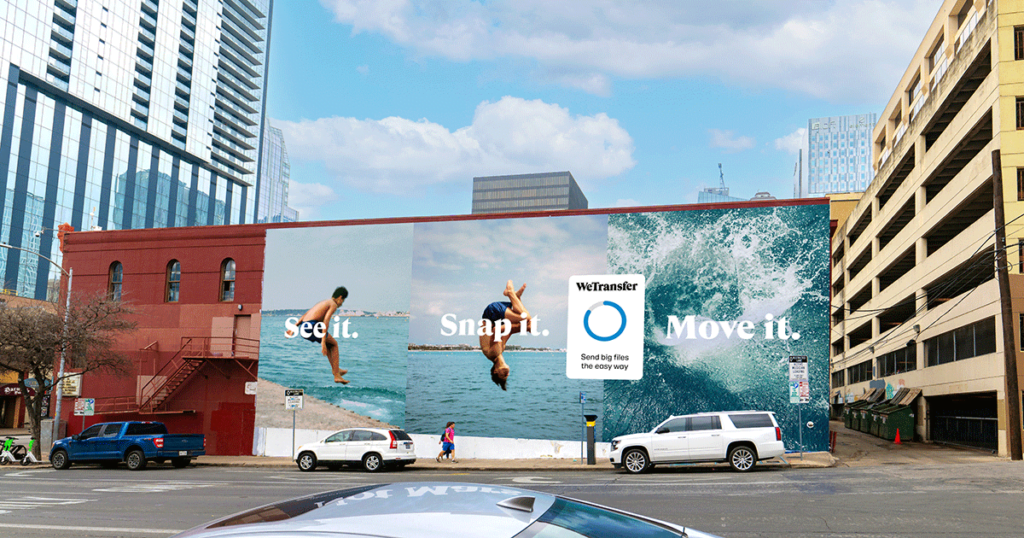 WeTransfer has a long-standing history of partnering with creatives and artists, mainly through its in-house editorial arm WePresent. This partnership with Jungle is inspired by how music artists have long been organically using WeTransfer to share tracks and other content with their fans.
As WeTransfer's Chief Marketing Officer Angelique Temple explains, «We wanted to take this a step further and partner with creatives, ride alongside their process and create an experience that allows them to share bespoke content with their fans.»
WeTransfer and its commitment to creativity
WeTransfer has recently expanded its services beyond file-sharing, offering productivity tools for creative shops and freelancers. In 2021, it launched The Supporting Act Foundation, committing 1% of its annual revenues to supporting the next generation of creatives.
With the campaign comprising digital, social, print, and cinema ads, WeTransfer's partnership with Jungle not only promotes their album but also demonstrates its commitment to supporting artists and building deeper connections with fans. This unique collaboration showcases how brands can support artists and create unforgettable experiences for fans.