San Diego's is known for its pristine beaches, beautiful weather, and laid-back atmosphere. However, in an effort to promote the city's tourism, Tripadvisor has partnered with the San Diego Tourism Authority to showcase the "sunny side" of the city in a unique and immersive way.
Discover Sunny Side through Immersive Street Art and Augmented Reality
They feature hand-painted street murals created by San Diego artists in their latest campaign, "The Sunny Side of Things," showcased in three major cities across the United States. From April 3-30, people in New York, Los Angeles, and Chicago can scan a QR code on the murals to activate an augmented reality experience on their smartphones inspired by the artwork.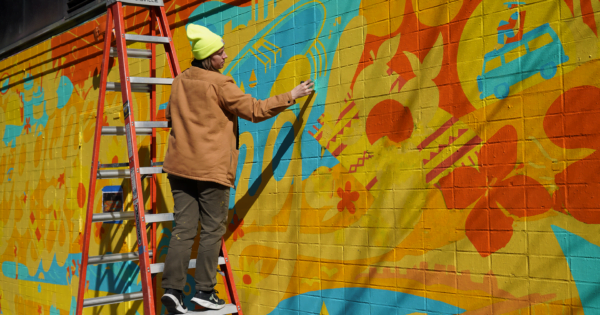 But this AR experience isn't just about admiring the murals in a digital format. Users can add animated GIFs inspired by the murals to their social media posts and access San Diego trip planning guides on Tripadvisor. This great way allows people interested in visiting San Diego to get a taste of what the city has to offer.
Unleash Your Inner Art Critic with San Diego's Latest Street Murals
Wanderlab, Tripadvisor's in-house creative and content studio, collaborated with The Shipyard to create the campaign. According to John Boris, Tripadvisor's chief growth officer, the campaign is a way to "inspire travel to San Diego" and to bring the city to life in locations around the country.
This innovative campaign not only showcases San Diego's artistic side but also highlights its potential as a travel destination. So, whether you're a lover of street art or a sun-seeking traveler, "The Sunny Side of Things" is an opportunity to discover the best of what San Diego has to offer.