Beck's, the 150-year-old German beer brand, has left no stone unturned in its quest for innovation, harnessing the power of artificial intelligence (AI) in its latest venture. And it seems the gamble paid off: its first attempt, with the help of ChatGPT and Midjourney, resulted in a new limited-edition beer, Beck's Autonomous, which sold out within minutes.
Beck's Autonomous
The challenge Beck set for its AI platforms was to develop millions of different flavor combinations to come up with the final recipe, a task that proved to be a resounding success. Not only did the AI develop the recipe, but it also created the custom logo and the container for the beer. The marketing team then used the technology to develop advertising and social media campaigns, which ran across print, out-of-home and social media.
All assets, including a 360-degree video showcasing the container, were created by the AI, with its PR outreach still handled by a human through Weber Shandwick.
Beck's Autonomous was released online, with 450 bottles available to order for free across Germany, Italy and the UK. Such was the demand that the beer sold out in less than half an hour, which was a resounding success for the brand.
"We are experimenting with what is possible and how we can shape the future of brewing," said Laura Salway, marketing director at Beck's, adding that the initiative was part of the brand's way to mark its 150th anniversary year. "We wanted to harness the power of technology and AI to envision the future of beer."
Innovative Venture with AI Technology
By using AI, Beck's has shown that it is possible to create a truly unique product that appeals to consumers on multiple levels. This experiment with AI has been an unprecedented success, and Beck's is already planning to use generative artificial intelligence in future projects.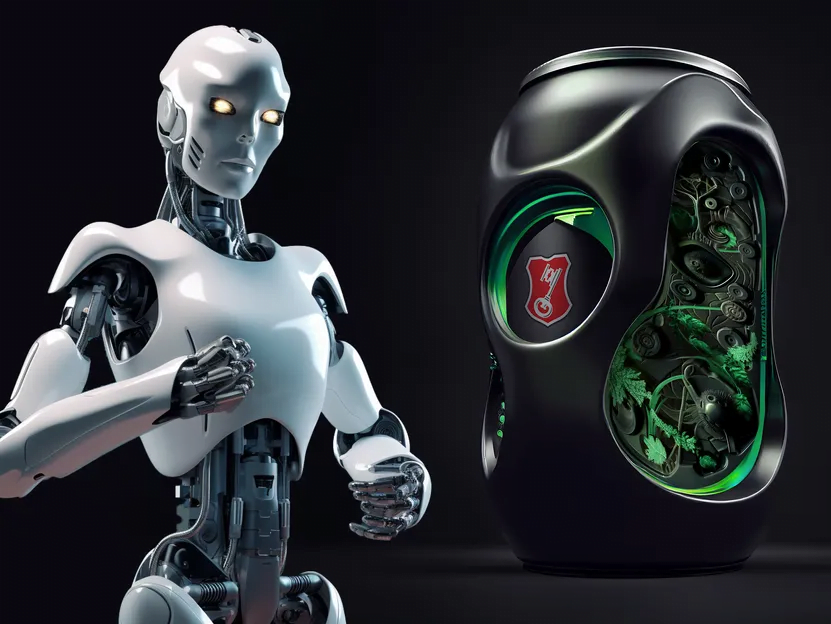 Beck's has successfully demonstrated the benefits of embracing technology to create a product that is innovative, unique and highly sought after. The future looks bright for this iconic beer brand, and it is sure to keep its loyal followers enthralled with its groundbreaking ventures.