Richelieu Dennis has accomplished what many Black entrepreneurs could not do by gathering them together to participate in the Nasdaq office's opening bell ceremony.
Represents Black Businessmen: Richelieu Dennis
Richelieu Dennis is a visionary who has created a space for Black entrepreneurs to thrive. For many years, Black entrepreneurs have struggled to get funding and resources for their businesses, but Richelieu Dennis has changed that.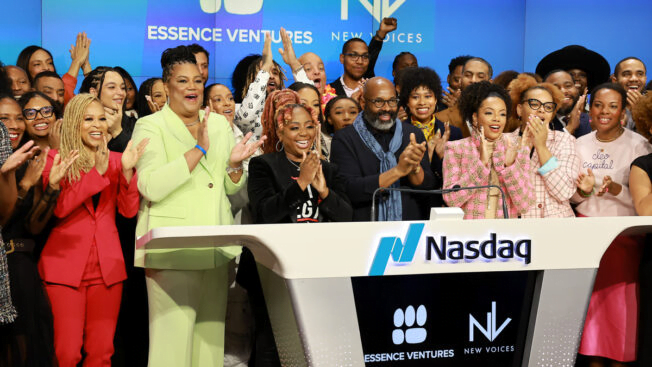 He has done this through the New Voices Fund, which he established with the promise of supporting other Black-owned businesses with $100 million. This fund has built up a substantial portfolio of diverse brands and has been instrumental in the recent growth of brands such as Slutty Vegan and Mielle Organics. The fund follows a model Dennis calls PACE, which stands for "Purpose. Access. Capital and Expertise".
Dennis is also the founder of Essence Ventures, the parent company of Essence Magazine and its content and events umbrella, which now includes AfroPunk and BeautyCon. He is also co-founder and chair of Group Black.
The New Voices Fund and Its Mission to Support Black-Owned Businesses
Richelieu Dennis' vision is not only to provide funding and resources but also representation. He understands that representation matters and that it is crucial for Black entrepreneurs to see themselves reflected in the business world. 
The event organized by his fund and Essence Ventures with the Nasdaq office was a historic moment for Black entrepreneurs to be represented in the opening bell ceremony.
This momentous occasion showed the manifestation of what their ancestors could not do, and they were given the opportunity to do so.
The Expansion of Support: From Black Women to Black Men
Dennis has done something that no one else has, which is to create a space for Black entrepreneurs to succeed. He saw a need and filled it by establishing the New Voices Fund, which started exclusively for Black wome; but he soon expanded their support to include Black male founders.
Through the PACE model, the fund has been able to provide the necessary resources for Black entrepreneurs to succeed. It is a testament to Dennis' dedication to helping the Black community thrive.