Residents of a quiet retirement community in North Port, Florida were in for a surprise when they found themselves at the center of a wild party hosted by Hard Mountain Dew. The brand, known for its over-the-top personality, had invited more than 300 retirees to sample its new Livewire flavor and show a contest winner how they «Do the Dew.»
Hard Mountain Dew puts on the party
The scene had all the makings of an epic spring break bash, with attendees dancing to live music, taking group photos, doing the limbo, and consuming copious amounts of the citrusy canned cocktail. But what made the event truly unique was the location and demographic of the guests. The retirees of Cypress Falls retirement village may not have been the typical target audience for Hard Mountain Dew, but they proved that age is just a number when it comes to partying.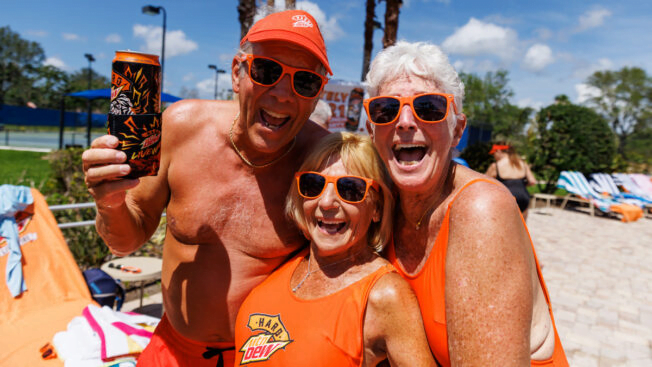 By choosing a seemingly incongruous location and carefully selecting participants, Hard Mountain Dew succeeded in creating a marketing stunt that was both unexpected and eye-catching. The brand's goal was to «tap into the quirky, the unexpected, and the downright outrageous» and to give fans «once-in-a-lifetime opportunities and experiences,» according to Erica Taylor, the senior brand director.
Guerilla Marketing or Innovative Strategy?
Mixing the young contest winner with senior citizens added to the charm of the event, as did the choice of location. Florida, with its association with citrus, spring break, and retirees, made perfect sense for launching the new Livewire flavor. And by embedding the marketing stunt in a retirement complex, Hard Mountain Dew created a compelling hook for a social media campaign.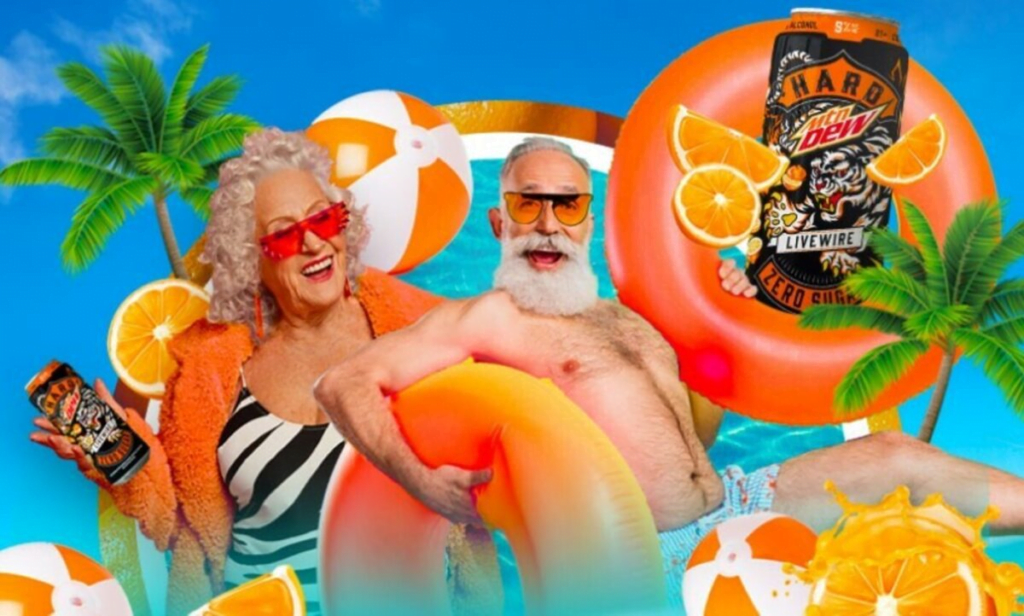 Is Age Just a Number?
During the event, the retirees consumed more than 750 cans of Hard Mountain Dew and eagerly took home branded umbrellas, posters, and floats. The OG party monsters proved that age is just a number and may have even created some new «passionate brand advocates» for Hard Mountain Dew.
While the «Definitely Over 21» event may have sounded outlandish, it was perfectly on-brand for Hard Mountain Dew, which established its over-the-top personality when it debuted in early 2022. The brand continues to roll out in new states, with other pranks and partnerships in the works.
In the end, Hard Mountain Dew's unexpected marketing stunt was a success, proving that carefully selected participants and an unexpected location can create a memorable event that captures the attention of fans and non-fans alike.