Since creative genius Milton Glaser designed the famous I ♥ NY logo in 1977, it has become a lasting symbol of New York City and has adorned souvenir shops everywhere. However, it seems that the WE ❤️NYC campaign, created by independent creative agency Founders to boost post-pandemic revival, will not have the same success.
New logo WE ❤️NYC brings controversy
Since its launch on March 20th, the new brand has received a great deal of negative criticism, threatening its place in the iconic history of the Big Apple.
The head of The New York Times' City Hall bureau, Emma G. Fitzsimmons, tweeted a request for feedback on the font and design of the logo, garnering thousands of responses, mostly negative. Eve 6 band member and BuzzFeed advice columnist, Max Collins, even joked that «this is what happens when you price all the artists out of your city.»
New York City Council Member Justin Brannan compared it to the highly criticized 2018 Holland Tunnel Christmas decoration. In addition, many responses accused the campaign of being an affront to Glaser's legacy, who passed away in 2020.
The campaign has been frank enough to acknowledge the negative reception
Despite the fact that the new logo was developed for The Partnership for New York City and unveiled at a press conference organized by Governor Kathy Hochul and Mayor Eric Adams, the effort has been heavily criticized by New Yorkers and visitors alike.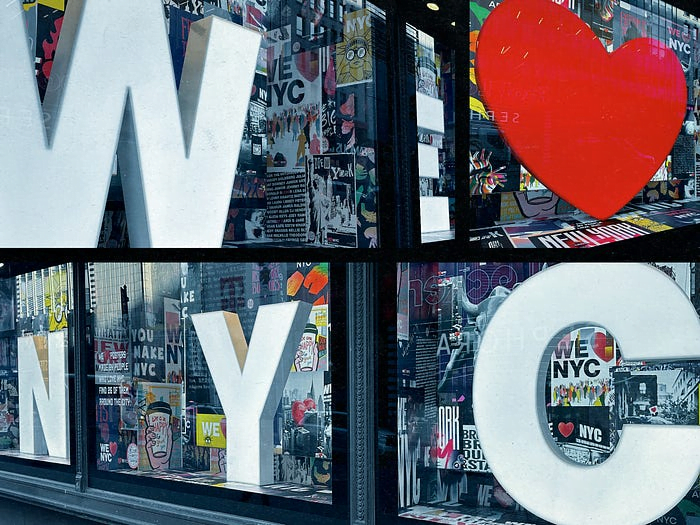 The logo has been displayed in various OOH activations at prominent locations such as Times Square, Madison Square Garden, and Yankee Stadium, as well as on By The Network billboards. The campaign has also created a dedicated Instagram account and print ads in popular publications such as The New York Times, The Wall Street Journal, The New Yorker, and New York Magazine.
Despite the negative reception, New York artists are encouraged to submit their own ideas for posters through the campaign's website, welovenyc.nyc. Founders' founder and COO, Tanya De Poli, highlighted the local and global collaboration that helped create the logo.
However, the campaign has been frank enough to acknowledge the negative reception with an Instagram post showing a mock-up of a billboard that reads, «We ❤️criticism even if you don't like our logo.»The new WE ❤️NYC logo has been receiving harsh criticism since its launch, and its place in New York's iconic history is in jeopardy. Although it has received the collaboration of global and New York artists, the campaign will have to work hard to regain the much-needed love.